Air Pro is a trusted provider for all of your heating and cooling needs!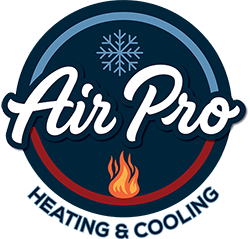 HVAC Services
Air Pro provides all the best that Pittsburgh has to offer when it comes to HVAC.

Heating
Don't wait for the Pittsburgh region's extreme winter weather conditions to set in – polar vortexes, high wind chills, and treacherous snow-covered roads – to find out your heating system is inefficient or failing.

Cooling
Improved cooling efficiency translates directly into lower utility bills because the more efficient your air conditioner is, the less energy it needs to operate in order to keep your home comfortable in the warmer months.

Service
The service department at Air Pro Heating and Cooling is designed to cater to residential customers.  Air Pro technicians offer expert service to virtually all residential heating and air conditioning applications. 
Our Mission & Values
We sell only the best equipment, hire the best people and provide the best service

Trusted
We understand how important it is to be held accountable by our customers. We proudly uphold A+ ratings with the Better Business Bureau and Angie's List.

Fair Prices
We recognize that funding an HVAC project is a major investment, for that reason we offer special financing options with approved credit through Wells Fargo Financial National Bank.

Fast & Responsive
Unlike many other entities, all projects completed by Air Pro Heating and Cooling are performed by company employees, not sub-contractors. We're available for 24/7 Emergency Service.

Warranty
Every system sold and installed by Air Pro Heating and Cooling comes with a full 10 year parts and 10 year labor warranty.
"I just wanted to let you know that the 3 guys who came today were some of the most professional installers I have seen for years. Everything was done perfectly to what we arranged on the contract and the interaction between them and I, when there was a question they needed me to answer, was outstanding."
- Michael Padolf
"WE ARE IMPRESSED! Thanks for doing MORE than what you said you would do . . . AHEAD of when you said you would do it! The Air Pro Team exceeded our expectations!"
- Michael Bergdahl, International Speaker